Mobile audiences are increasingly important for online marketers. With over 60% of online media consumption coming from smartphones and tablets, and some niches like Hispanics in the US and lower income sectors in Latin America relying even more on mobile devices to go online, mobile advertising has become a must for any campaign. However mobile audiences are different. That's why today we are presenting you with some dos and don'ts to rock it with your mobile ads.
DOs
Mind your audience's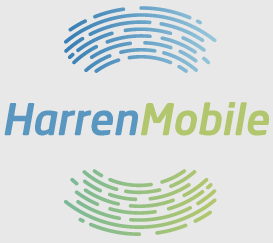 time
People surfing the web on mobile devices are usually on the go, so they don't have quite as much time as people on computers. Make sure to create smart ads that get to them fast.
Speak your target audience's language
Mobile allows you to target your audience like never before. Besides choosing a demographic, you can target locations, device type, and use situation. Make sure to leverage this possibility by creating relevant appealing messages in the right wording for every niche you wish to engage.
DON'Ts
Don't be too intrusive

You want to get your audience's attention, but that doesn't mean you have to create gimmicky messages or flashy banners. Be creative and try to blend in with the content your potential users are consuming. Otherwise you will just annoy them.
Don't waste their resources
Loading ads takes processing power and it consumes data, two resources that are scarce for most mobile users. If your ad is slow to load, or if it consumes too much data from your users' plans, not only will you get the opposite effect you are looking for by angering them, you will also most likely ruin their whole experience on that particular website.
People use their mobile devices in a different context than they use their computers, so ads that would work on a computer won't necessarily engage users on a smartphone or a tablet. Be sure to create original ads optimised for every platform.
These are just a few basic tips to engage your audience in the right way. Try HarrenMobile, Harrenmedia's mobile advertising tools to create effective campaigns that perform well for your brand.